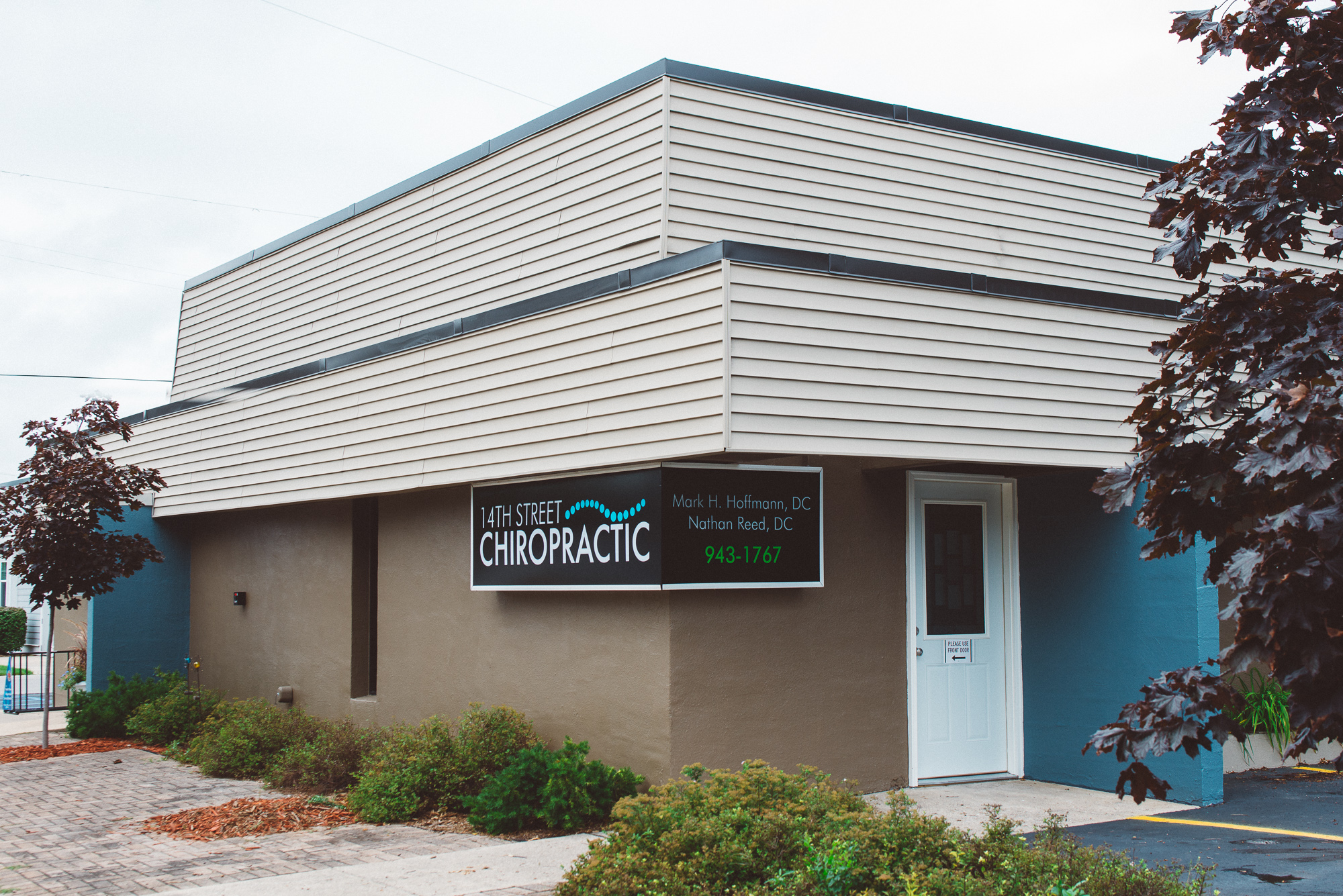 "Traverse City's Chiropractic Headquarters"
Three Chiropractors and two massage therapists with over 30 years of experience, located in Traverse City. Focusing on the treatment & healing of back pain, sciatica, and neck pain. Massage available.
115 E 14th Street, Traverse City, MI 49684
Dr. HoffmanN, Dr. Reed & Dr. Alex
Monday-Friday: 8am-6pm Saturday: 9am-12pm Walk-ins Welcome!
Kaitlyn Sharp, LMT & Dawn ross, LMT
Monday-Friday by appointment only
Call us to Schedule
Your Appointment Today
231.943.1767
Located on 14th Street in beautiful down town Traverse City between Union and Cass Street. 14th Street Chiropractic offers phenomenal chiropractic care, outstanding massage therapy, and a wonderful front desk staff willing to help in any situation.
Are you looking for a Chiropractor in Traverse City, Michigan?
Bring the Whole Family
Spinal health is an integral part for your entire family's well being. Look forward to seeing improved performance, balance and sleep.
Learn More
Car
Accidents
Thousands of people experience debilitating pain from automobile accidents each year. Allow us to help you heal following your accident.
Headaches & Migraines

Carpal Tunnel Syndrome

Joint Pain, Arthritis

Tennis Elbow & Shoulder Pain
Neck & Low Back Pain

Sciatica

Pregnancy Back Pain

Auto Injuries

Knee Pain/Arthritis